MOBILITY SCOOTER LOVE STORIES
September 9, 2021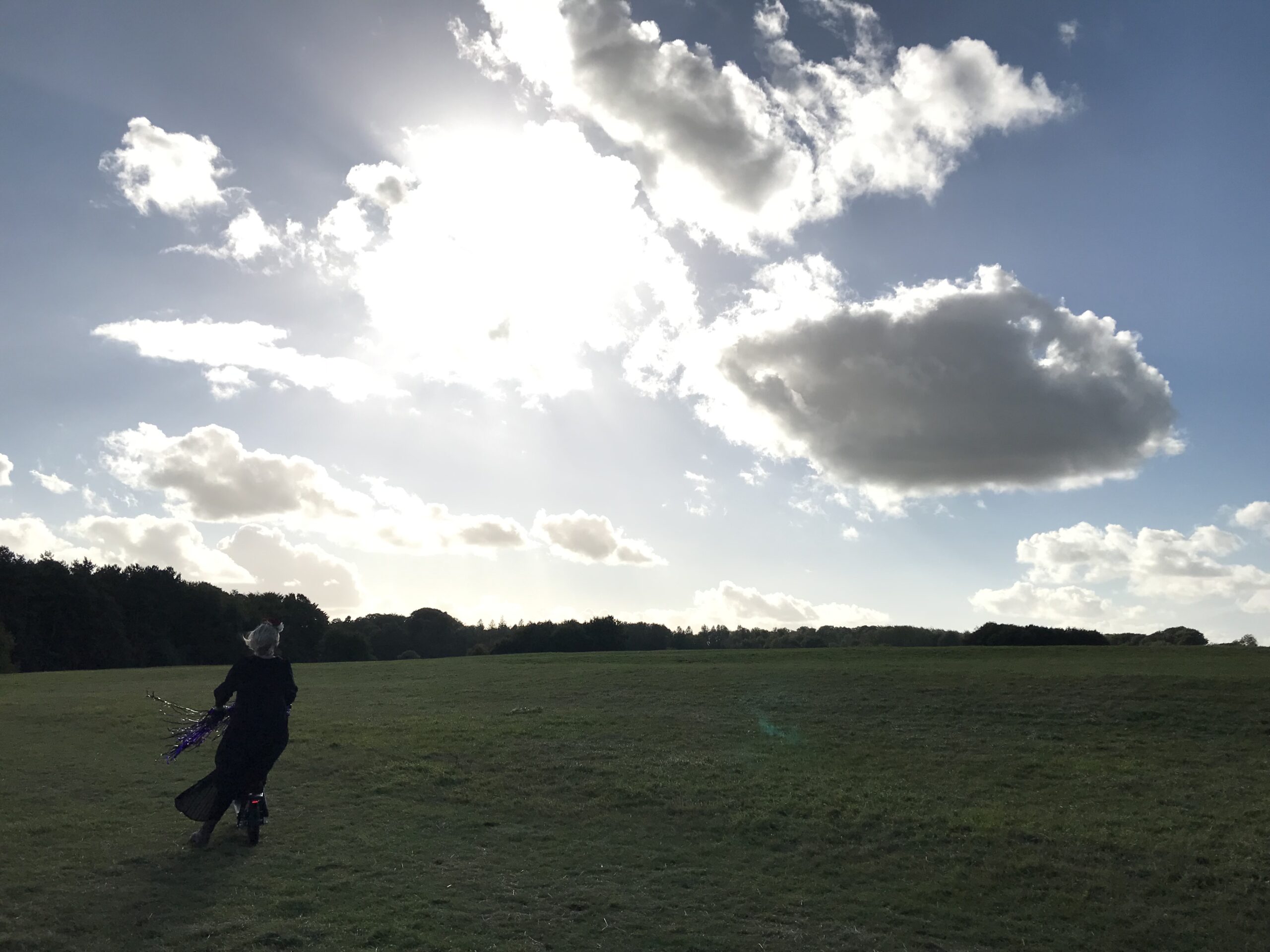 Hello!
If you are reading this it is because you, like me, use a mobility scooter.
I call mine Penelope Cruizer. 🙂 Most days I love her. Other days… well like with most relationships, it's complicated.
I am an artist based in Bristol and I am making a short film for Bristol Old Vic Theatre about me and my mobility scooter. It's a love story. A rom-com.
And I'd love you to be part of it!
You can do this by having a bit of fun with two small tasks:
1. Can you type out a love letter to your mobility scooter? I know that love isn't always simple or neat and that's ok.
2. Would you get a friend or family member to film you on your mobility scooter doing something that makes you happy? Something that without them would be tricky. Just a few seconds of film on your phone is great.
Your words will help to inspire and provoke the thinking around this work.
I've also been inspired by the finale of 'Love Actually'. If you haven't seen it… it's footage of lots of different people reuniting with people they love at airports, so many people that they become a big mosaic of love. The footage you send will be a fun part of our final scene – our very own mobility scooter mosaic of love.
You can send words and footage to elinor.lower@bristololdvic.org.uk.
Deadline is 29th October.
You can read about the project its part of, Bristol Old Vic's Sudden Connections, here.
I will be in touch to respond to your letters and films in order to let you know how they've inspired, provoked and moved the project forward.
Thank you so much and keep riding proud!
Caroline